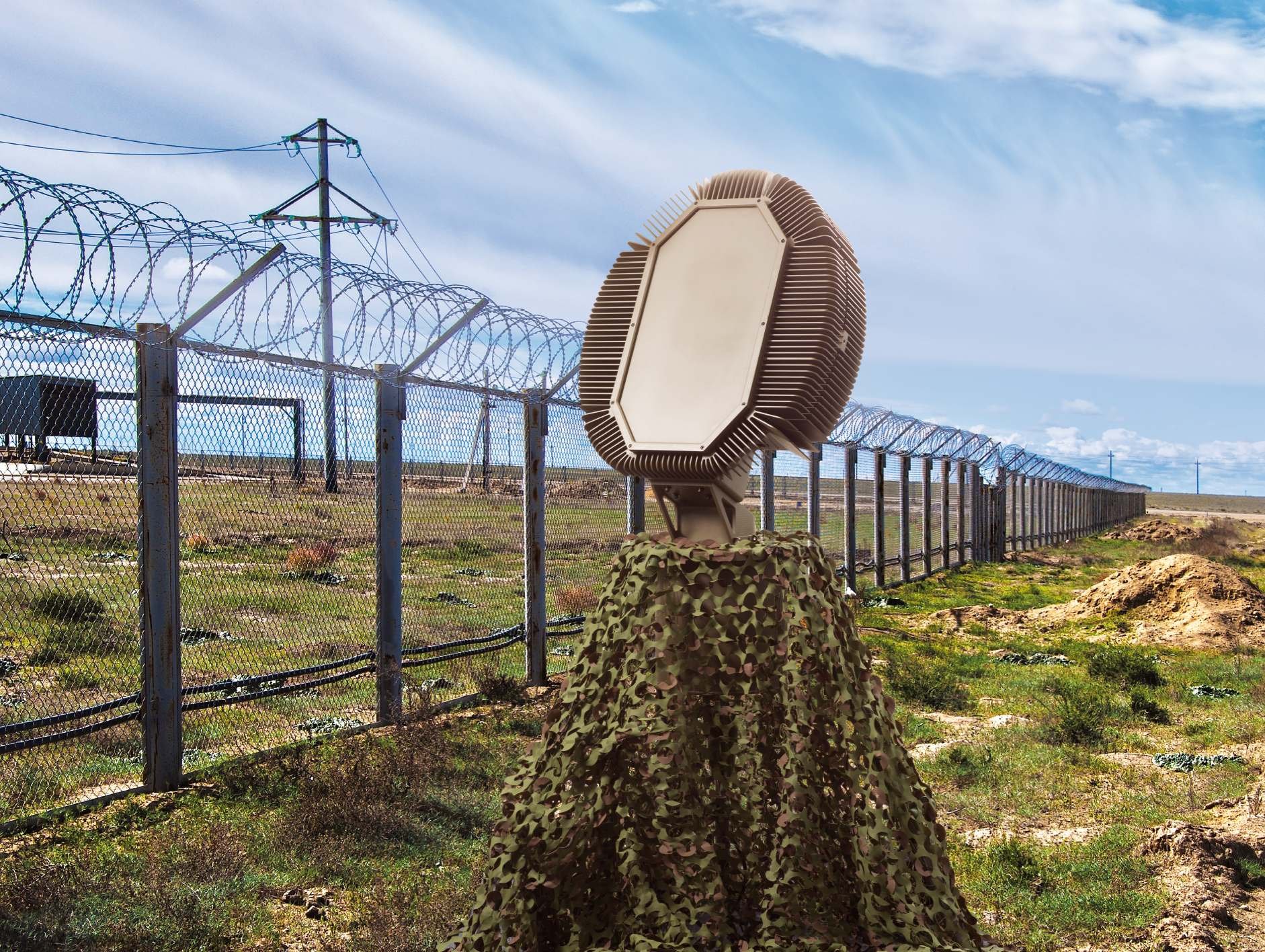 ReGUARD radar surveillance
SYMON AD passive radio surveillance
JAM-U & STAR AD radio jammers

GOT-U electro-optical tracking
Command and control center
Static or mobile solution
RADAR SURVEILLANCE
The ReGUARD radar is a multi-role 3D radar for the detection and tracking of ground targets and slow low-flying targets with a small radar cross section. ReGUARD searches space by utilizing electronic beam steering and mechanical rotation of the radar head. Its Instrumental detection range is 18 km (with altitude coverage 3 km) for aerial and ground targets. Deployment of the radar time under 10 min.
PASSIVE RADIO SURVEILLANCE
The SYMON AD provides very fast automated reconnaissance, monitoring, direction finding, technical on-line/off-line analysis and classification of radio signals of interest in "UAV" bands.
MODULAR MULTIBAND DIGITAL JAMMERS
The JAM-U & STAR jammer product line is dedicated for protection against UAV. Can be used in portable and vehicular variants with omnidirectional or directional counteract.
ELECTRO-OPTICAL TRACKING
Tracking system GOT-U is very vital for surveillance, target acquisition and engagement in Counter UAV solution. It comprises of day and IR cameras, laser range-finder, digital compass, pan and tilt positioner, software and optional directional jammer.
COMMAND AND CONTROL CENTER
Provides data fusion, supervision and full control over the entire system of sensors and effectors.
The ANDROMEDA is a complex modular electronic system against Unmanned Aerial Vehicles (UAV). Consists high-tech interworking assets for detection, tracking and elimination of UAV. The ANDROMEDA protects large-scale objects such as airfields, powerplants, factories or objects of special importance such as government buildings, convoys and mass events.
ReGUARD RADAR SURVEILLANCE

Type
3D AESA
Operating frequency
X-band
Instrumental range
up to 18 km
Elevation coverage
up to 56⁰
Altitude coverage (target 0.1 sqm)
3 km
Detection range (target 0.1 sqm)
11.5 km (sector mode)
Detection range (target 0.01 sqm)
6.5 km (sector mode)
Radar head weight
65 kg

SYMON AD PASSIVE SURVEILLANCE

Frequency range
20 MHz to 11 GHz
Searching speed
107 GHz/s (with 25 kHz resolution)
Direction finding
R&S DDF
Other features
database support
analog and digital signal analysis
automatic tasking and reporting

JAM-U & STAR AD JAMMER

Variants
static, man-portable, vehicular
Jammer frequencies
ISM, GNSS, Wi-Fi, VHF, UHF, LTE, GSM, UMTS
Power
up to 1520 W

GOT-U ELECTRO-OPTICAL TRACKING

Laser range-finder
class 1, 1550 nm
range 1400 m, 1 sqm, reflectivity 10 %
Day camera detection range
0.25 sqm UAV from 750 m
1.00 sqm UAV from 1600 m
LWIR camera detection range
0.25 sqm UAV from 300 m
1.00 sqm UAV from 650 m