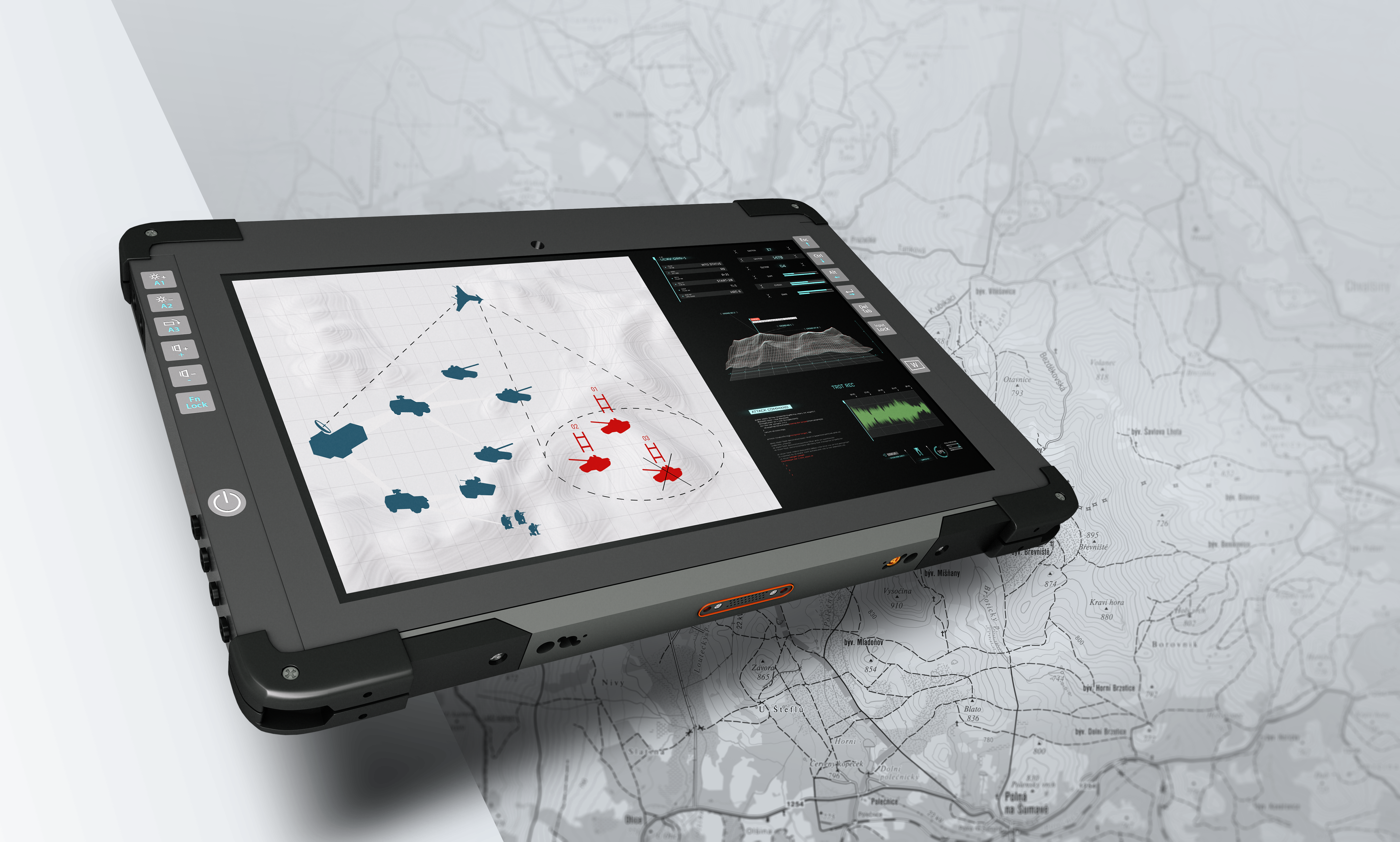 Commander & Driver Terminal
Satellite & Inertial Navigation
Battlefield Data Fusion

Vehicle Diagnostics
UAV Datalink
Dismounted Soldier Terminal
Our state of the art Battle Management System (BMS) is an essential "battle-winning" asset in today's digital battlefield environment. Thanks to years of experience in surveillance data management, our system gives you precise situational awareness, communication and C2 tools to effectivelly manage complex battle scenarios from soldier to battalion level. Our BMS provides enhanced capabilities such as direct fire engagement, indirect fire support and logistics support. UAV datalink gives you cost effective bird-eye battlefield perspective instantly from anywhere.
Command Control Unit - Vehicle CCU
Commander's decision process, Tactical planning, Targeting process, Status and alert information, Communication interface, Radio systems integration, Maps databases, Sensors integration, Night vision interface, Laser RF interface, UAV video datalink
Satellite Navigation System - Vehicle NAV
Position information based on conventional GNSS systems, Online distance/azimuth data, Waypoints for navigation, Evaluation of data for further usage
Driver Display Terminal - Vehicle DDT
Complete position information from the navigation systems
Inertial Navigation System - Vehilcle INS
Based on fiber optic gyro and accelometeter unit, Vehicle position and orientation with inclination warnings, Directional track guidance with directional markers
Vehicle Diagnostics Unit - Vehicle VDU
Vehicle data fusion, Oil temperature, Cooling liquid temperature and pressure, Engine RPM, Vehicle velocity, Fuel quantity, Weapon status, Ammunition capacity status