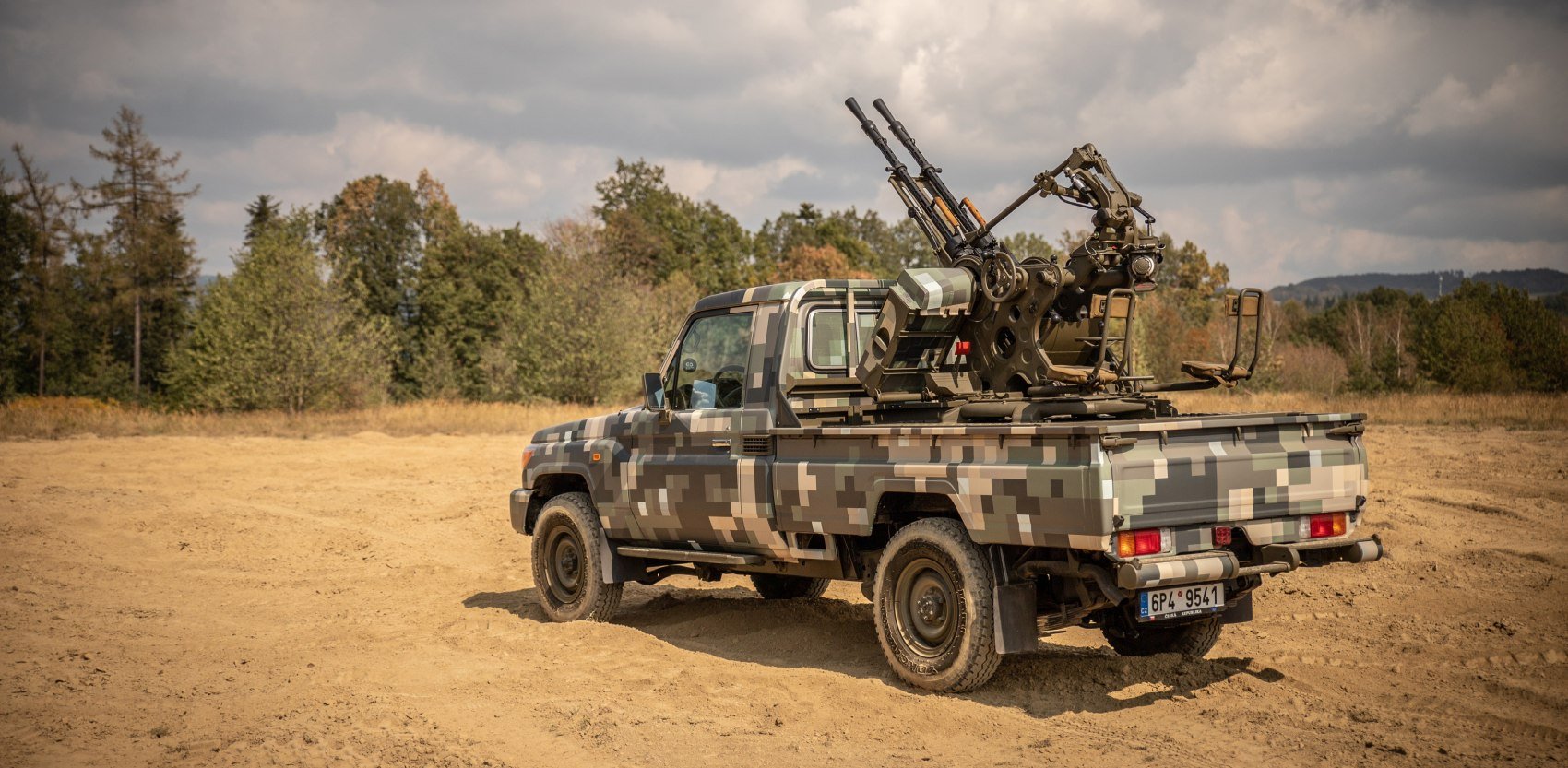 ZSU-23-4 Shilka
Oerlikon GDF 009
ZPU-2 & ZPU-4
ZPU-2 and ZPU-4 are famous anti-aircraft systems based on KPVT machine guns. ZPUs fire 14,5x114 mm ammunition of several types including API, API-T (BZT) and I-T (ZP). We are providing special mounting kits for various types of vehilces such as Toyota Hilux.
ZU-23-2
The ZU-23-2 (2A13) is well-known 23 mm anti-aircraft twin-barreled autocannon. Due to being easy to operate, cheap and effective, ZU-23-2 is used by NATO and non-NATO armies alike.
ZSU-23-4 Shilka
The radar-guided ZSU-23-4 Shilka, with its four 23 mm autocannons, was a revolutionary SPAAG, proving to be an extremely effective weapon against enemy attack aircraft and helicopters under every weather and light condition.
AZP S-60
57 mm AZP S-60 is a Soviet towed, road-transportable, short- to medium-range, single-barrel anti-aircraft gun from the 1950s. The gun was extensively used in Warsaw Pact, Middle Eastern and South-East Asian countries.

ZU-23-2 Modernization Program
A set of components designed for the ZU-23-2 anti-aircraft twin gun system brings the upgrade of an automated control system with a computer, the integration of a laser rangefinder, the search for moving targets through object recognition, automatic target tracking and many others. All original control components and weapon functions have been preserved and functional.
GDF 009 Moderznization Program
A set of components designed for the GDF 009 twin gun system bring the upgrade of in the form of intelligent digital control drive system and power supply unit system from batteries, which ultimately reduces noise and heat emissions.