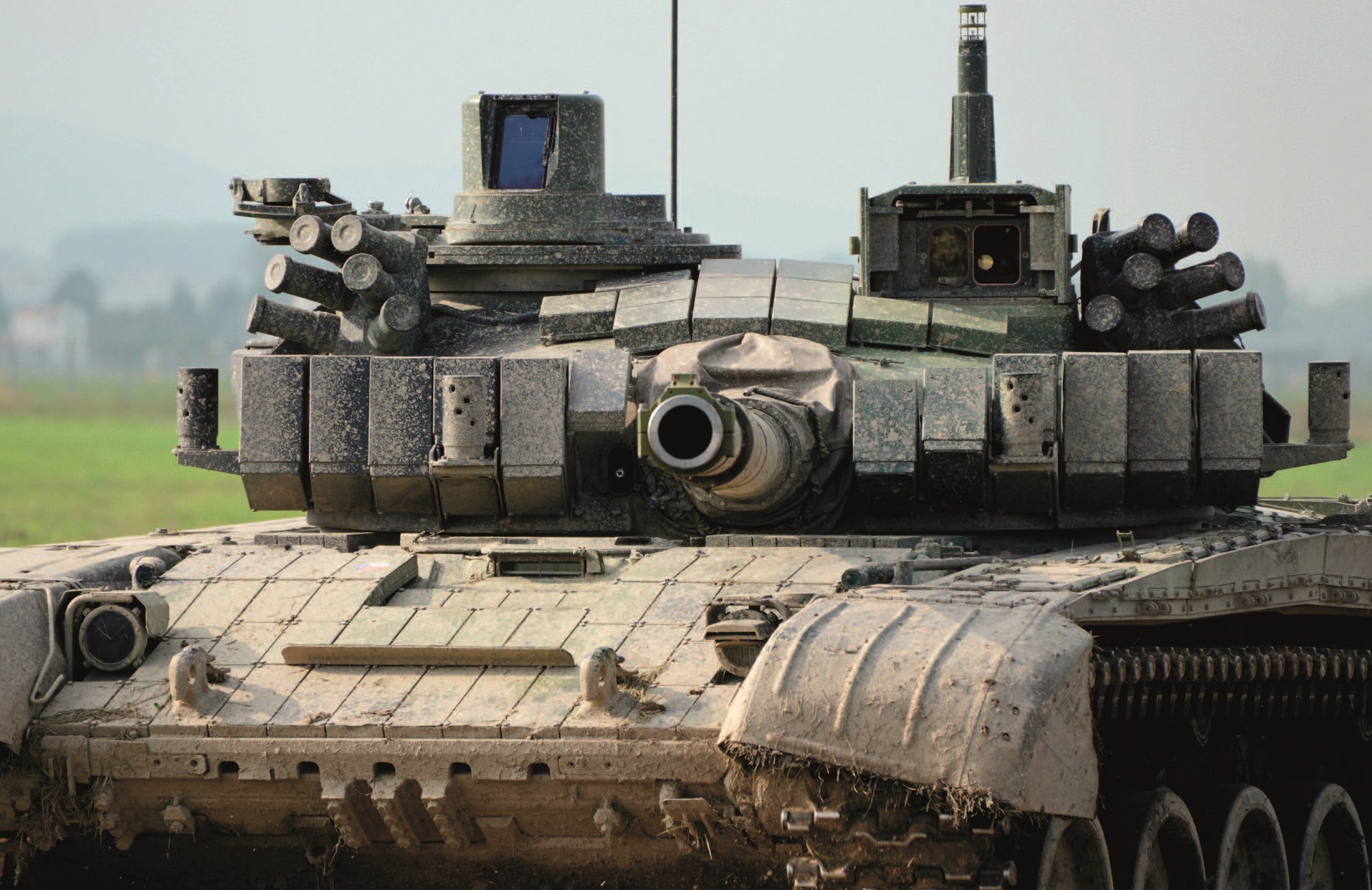 Customizable size and shape
ATGM protection
APFSDS protection

HEAT warheads protection
Tandem warheads protection
Small arms resistance
PROTECTION AGAINST
NEXREARM has been successfully tested against small arms ammunition (up to 12.7 mm API-T), anti-tank rockets and missiles (RPG-7 HEAT, 9M113 Konkurs, AT-5 Spandrel), as well as 125 mm APFSDS and 125 mm HEAT ammunition. In addition, NEXREARM provides high level of protection against small arms, conforming to STANAG standards.
MAIN FEATURES
Flexible sizes and shapes of ERA blocks
Adaptable to fit any tank type
Designed to protect against various threats
Designed to provide protection from various angles and elevations
Testing of NEXREARM solution is done in certified institutes under supervision of customer
Solution prepared and customized to fulfil customer's demands with maximum effectivity
Resistant against fragments and incendiary projectiles (no detonation possibility) up to 30 mm API
Designed to guarantee no block–to–block detonation transition
Applicable in temperature range from -40 °C to +70 °C

NEXREARM is the latest generation Explosive Reactive Armor (ERA). NEXREARM is armour protection system able to significantly reduce penetration of shaped charge warheads and kinetic energy projectiles, thereby ensuring the non-perforation of the tank armour and protection of the crew. The nature of NEXREARM consists of special designed dynamic blocks manufactured with aim to increase armour protection of the tank. The NEXREARM ensures protection against the ATGMs and hand-held ATMs with tandem warheads, artillery armor piercing and cumulative shells, shaped charge warheads, artillery high explosive anti-tank projectiles and armour piercing fin-stabilised discarding sabot projectiles.
PARAMETERS

Design
flexible size and shape of ERA blocks
Weight of blocks on turret
1170 kg (on T-72 M1 tank)
Total weight
2700 kg (on T-72 M1 tank)
Small arms resistance (no detonation)
up to 30 mm API ammunition
Temperature range
-40 °C to +70 °C.
Detonation

no block-to-block transition guaranteed

STOP PENETRATION EQUIVALENT

Main turret blocks
up to 700 mm RHA

SUCCESSFULLY TESTED AGAINST

9M-13 Konkurs ATGM
penetration 650 mm of RHA
BK-14M 125mm HEAT-FS
penetration 450 mm of RHA
BM42 125MM APFSDS-T
penetration 450 mm of RHA
RPG-7 HEAT
penetration 350 mm of RHA
AGAT 122mm Cluster HEAT
penetration 140 mm of RHA