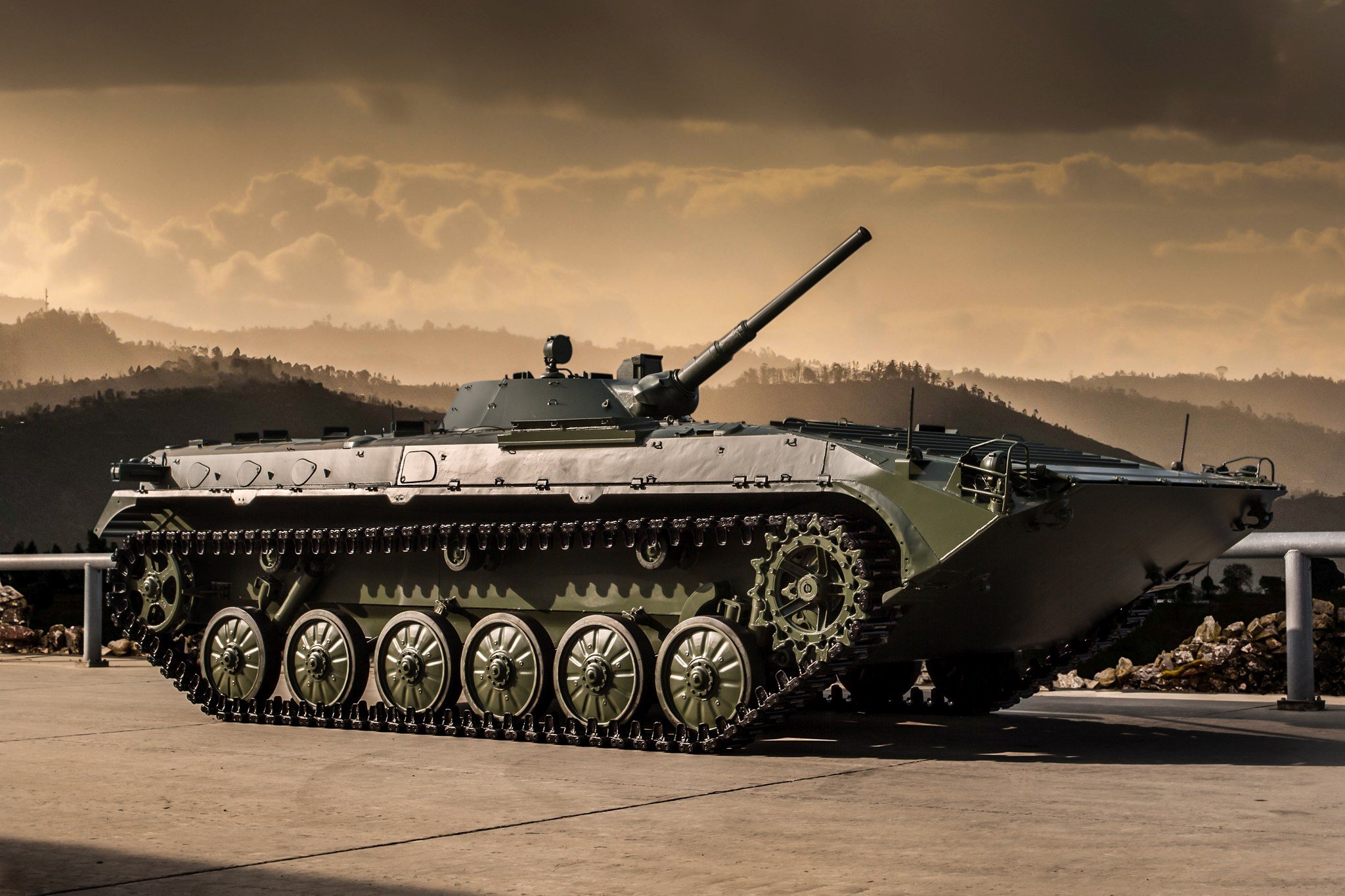 BMP-1/2/3
BRDM-2
BREM-2/4
BTR-80

OT-64
VZ. 77 DANA
T-72
T-54/55

MTLB
BM-21 & RM-70
GM chassis
URAL chassis
Our facilities has decades long tradition in renovating used military technology. We provide partial and complete overhauls of soviet-era military vehicles. Our scope of services begins with defectation on customer's site that provides reports of the current state of technology to be repaired and allows more precise financial assessment before the work itself can be carried out. We offer partial repairs of chassis, engines, interiors, superstructures and weapon systems. We also provide complete vehicle renovation and general overhauls featuring total vehicle disassembly, parts renovation or replacement, re-assembly and testing. Renewal of old military equipment may be a cost-effective solution not only for asymetric conflicts.
WIDE PORTFOLIO
We retain know-how on overhauls of soviet-era military vehicles, which allows us to provide general overhauls and wide range of spare parts for BMP-1, BMP-2, BMP-3, BRDM-2, BTR, OT-64, T-72 and T-54/55 tanks and other special-purpose vehicles such as the RM-70 MLRS, DANA SPGH, OT-64 APC, BRDM-2 APC, AM-50, AV-15, TATRA T-813, TATRA T-815, TATRA T-810 and other vehicles, weapons or engines.
SPARE PARTS
We supply a complete range of electrical, mechanical and structural spare parts for our products. Due to our large stock and production capacities we can also provide fast delivery of many parts for T-55, T-72 and BMP vehicles and secure genuine production of the less available spare parts. We take great care to provide high quality parts only. All assembly components, such as hydraulic pumps or engines, are subject to extensive testing before delivery.
ENGINES
We provide various soviet-era military engines and perform overhauls according to customer needs, including injection pumps, oil and water pumps, fuel and oil filters, turbo compressors, blowers, dynamos, alternators and starters. We also modify selected engines to improve output, fuel consumption and reduce exhaust gas production.