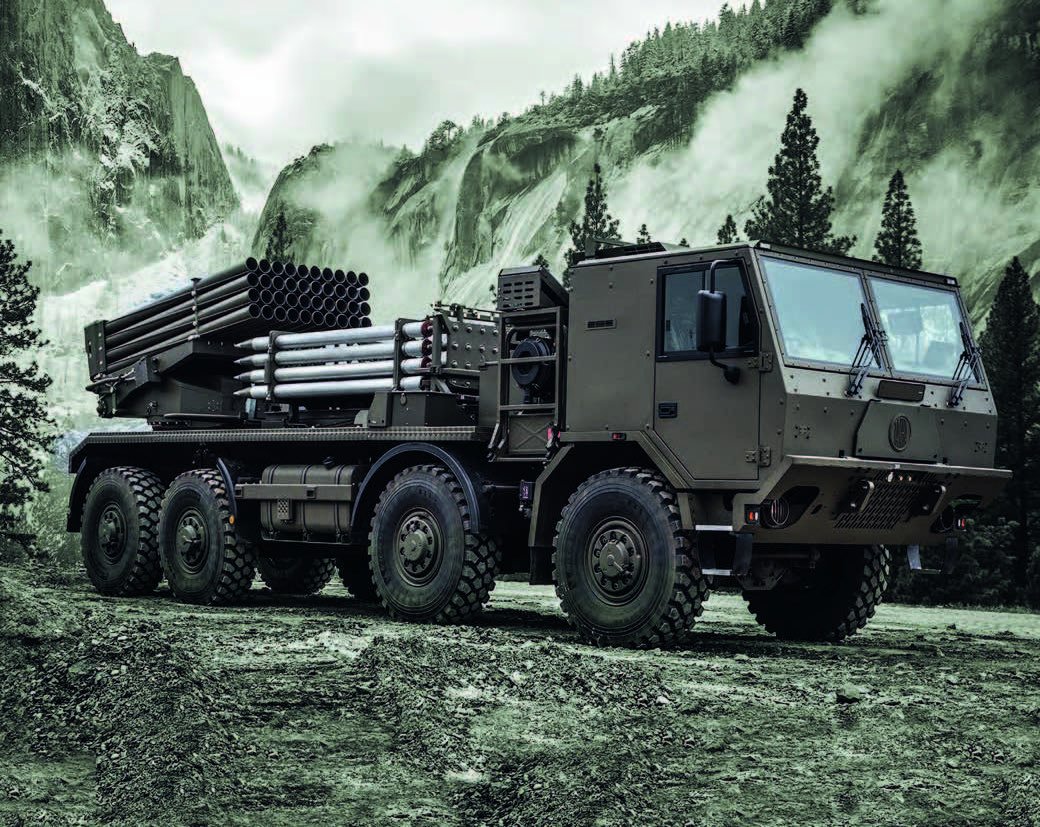 TATRA MILITARY CHASSIS
The carrier vehicle is the newest generation of TATRA military vehicles with the exceptional terrain handling and reliability. The original T-813 chassis was replaced with the T-815 chassis with air axle suspension.
FIREPOWER & FIRE CONTROL SYSTEM
Extensive area impacted by a volley of rockets. Area of effect is 3,000 m2 for single round and up to 30,000 m2 for volley of 40 rockets. Fire control system (FCS) with ballistic computer is optionally completed with inertial navigation and advanced command & communication equipment.
SHORT TIME
The unique RM-70 re-loading device allows for an unprecedented rate of fire - 80 rockets in 2 minutes. Loading of second volley of rockets in re-loading device takes 30 s and fire preparation takes 90 s.
COMPLEX LOGISTIC SUPPORT
For our MLRS systems we also offer munition vehicles, battery command vehicles, vehicles for forward observers, battalion command vehicle, fuel trucks, mobile workshops and recovery vehicles.