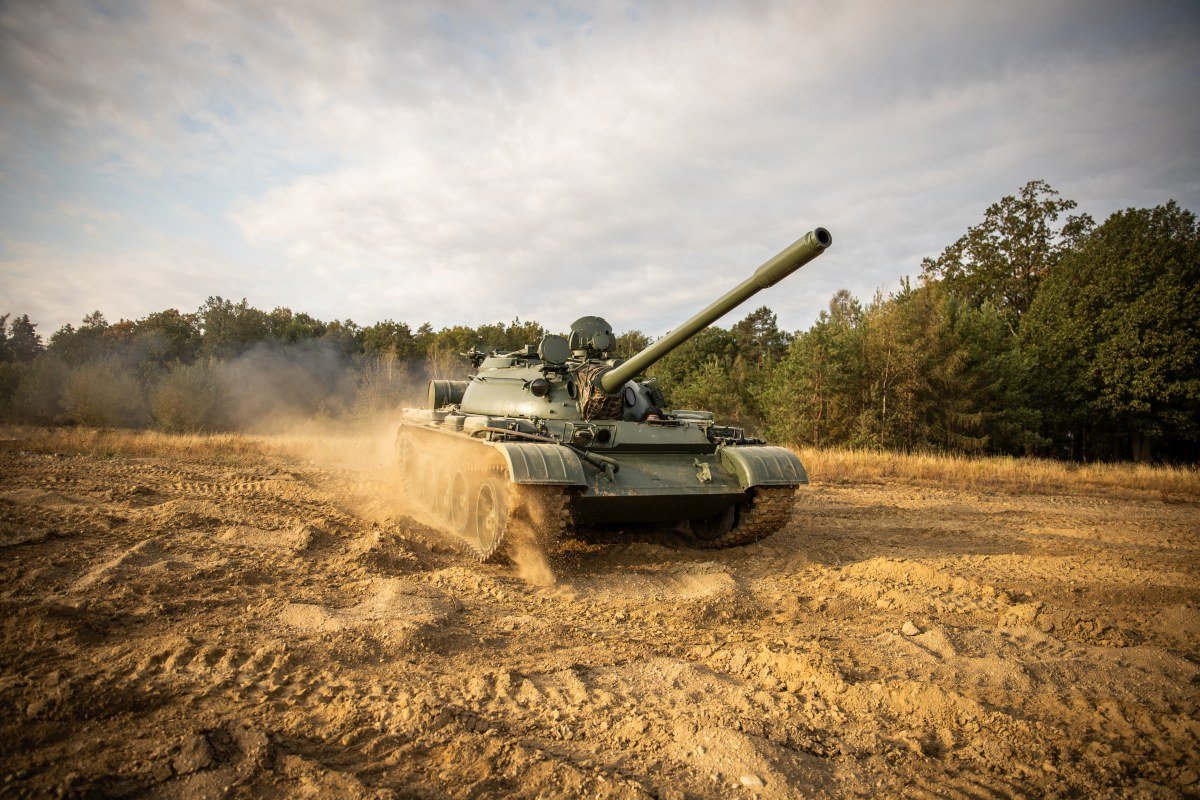 Battle-proven platform
Sufficient firepower
Spare parts availability

High mobility
T-55 AM2 upgrade
V-55 AM2 engine upgrade
BATTLE-PROVEN PLATFORM
At least 85,000 T-54/55s produced. History of combat deployment starting in the Vietnam War. In service in more than 50 armies around the world.
SUFFICIENT FIREPOWER
D-10 main gun, two PKT light machine guns and optional DShK anti-aircraft machine gun.
SPARE PARTS AVAILABILITY
Excellent availability of spare parts and technical support.
HIGH MOBILITY
Good performance in rough terrain.
T-55 AM2 UPGRADE
Many upgrades available - including explosive reactive armour, night vision, laser sights, infrared rangefinder, KLADIVO fire control system and laser warning system.
V-55 AM2 ENGINE UPGRADE
12-cylinder, V 60 degrees, direct injection, multifuel, 4 stroke, water cooled
The T-55 tank with a long production history is still available for specific missions. The T-55 platform presents an economical choice for armed forces that need to extend its operability against an enemy with less advanced technological means and weaponry. Good crew protection, maneuverability, reliable engine and arms of a standard T-55 can be improved with a set of enhancements coming with T-55 AM2 version – laser sights, infrared rangefinder and KLADIVO fire control system.
PARAMETERS

Weight
38 t
Crew
4

DIMENSIONS

Length
9,000 mm
Width
3,270 mm
Heigth
2,350 mm

ENGINE

Type
V-55
Output
427 kW

MOBILITY

Top speed (on road)
50 km/h
Top speed (off road)
20 km/h
Cruising range
500 km
Fording depth (instant)
1.4 m
Gradient
32°
Side slope
30°
Vertical obstacle
0.8 m
Trench crossing
2.7 m

ARMAMENT

Main gun
100 mm D10-T2SA/SK (45 rounds)
Coaxial machine gun
2x 7.62 mm PKT (2,000 rounds)
AA machine gun
1x 12.7 mm DShKM (300 rounds)