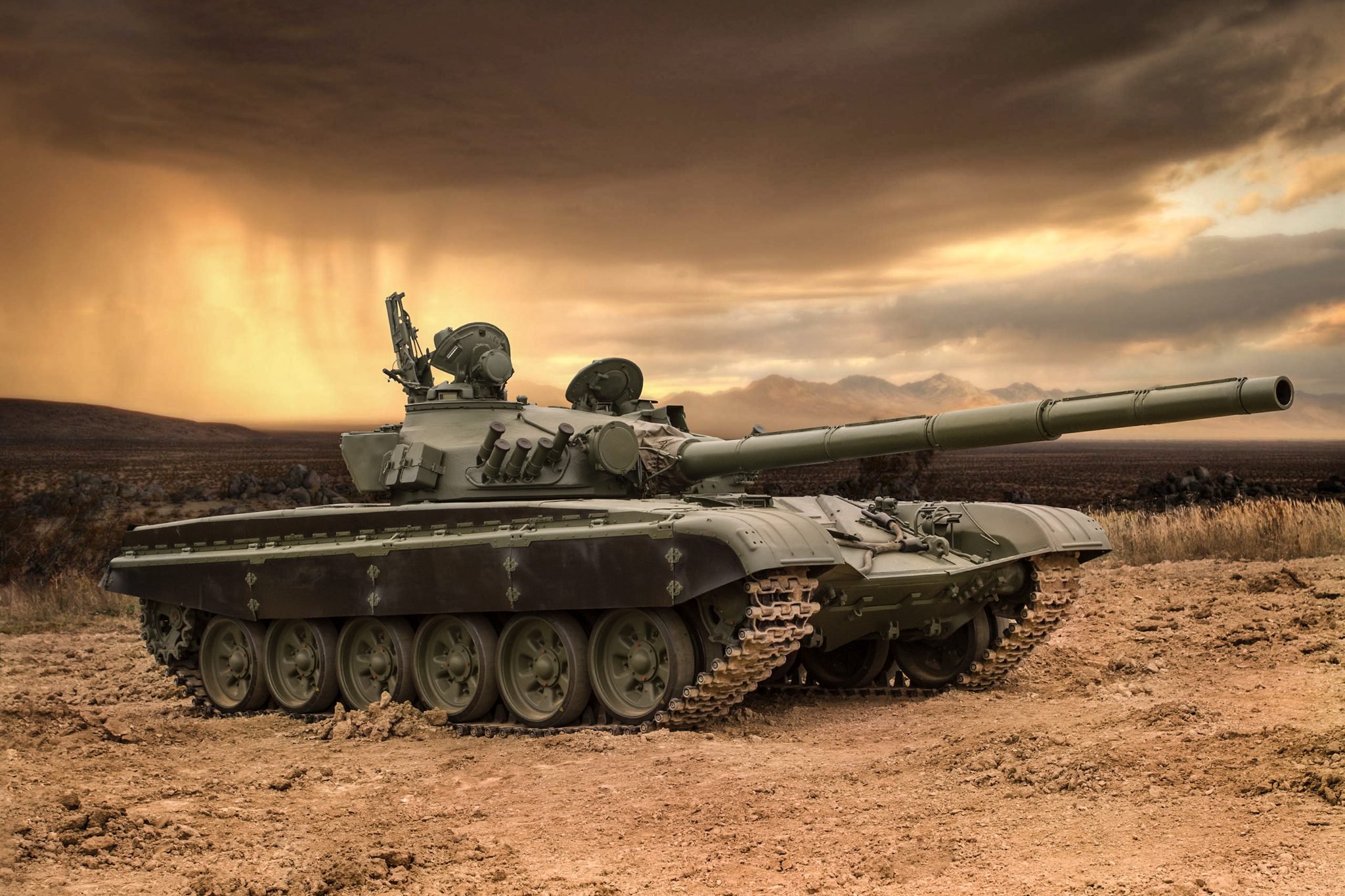 Standard T-72 platform
General overhaul
High mobility

Upgrades availability
Decisive firepower
Customizable equipment
STANDARD T-72 PLATFORM
Well available support thanks to standartization as more than 25,000 units were produced.
GENERAL OVERHAUL
Complete overhaul of vehicle platform, powertrain and weapon systems.
HIGH MOBILITY
Swift acceleration and good maneuvering in tough terrain.
UPGRADES AVAILABILITY
Many upgrades available - including reactive armour, night vision or laser warning system.
DECISIVE FIREPOWER
The 125 mm smoothbore gun 2A46 can fire armour-piercing fin-stabilised discarding sabot (APFSDS), high-explosive anti-tank (HEAT) and high-explosive fragmentation (HEF) projectiles.
CUSTOMIZABLE EQUIPMENT
The T-72 tanks are available in several variants.

Renowned classic tank with extensive logistics support and spare parts availability due to its decades long history of production and successful utilization by over 40 countries. Apart from the standard armament consisting of a main gun, coaxial machine gun, secondary anti-aircraft gun and smoke grenade launchers, the tank can be fitted with a selection of fire control, passive protection, communication and observation systems.
PARAMETERS

Weight
41 t
Crew
3

DIMENSIONS

Length
9,530 mm
Width
3,460 mm
Heigth
2,190 mm

ENGINE

Engine
V - 46
Output
573 kW

MOBILITY

Top speed (on road)
60 km/h
Top speed (off road)
45 km/h
Cruising range
460 km
Fording depth (instant)
1.2 m
Gradient
30°
Side slope
25°
Vertical obstacle
0.85 m
Trench crossing
2.8 m

ARMAMENT

Main gun
125 mm 2A46 (39 rounds)
Coaxial machine gun
7.62 mm PKT (2,000 rounds)
AA machine gun
12.7 mm NSVT (300 rounds)