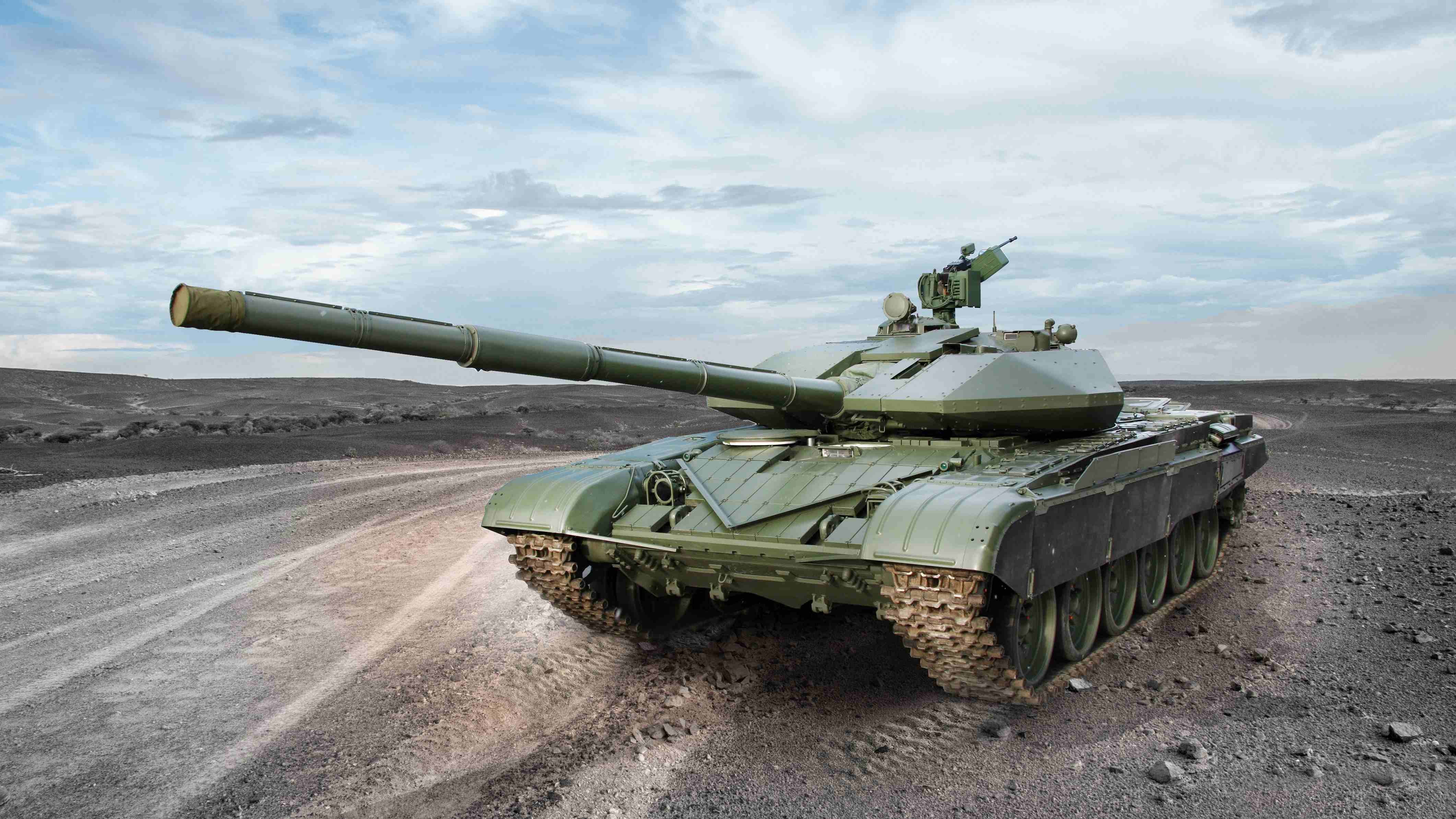 Ballistic reinforcements
Explosive reactive armour
SLAT protection

More powerful engine
New genearation of optics
Remotely controlled AA gun
BALLISTIC REINFORCEMENT
Crew protection greatly enhanced with minimal negative effects on vehicle mobility.
EXPLOSIVE REACTIVE ARMOUR
Original Czech-made DYNA explosive armour segments.
MORE POWERFUL ENGINE
New V-84 engine has 45 kW higher power output than original V-46-6 model.
NEW GENERATION OF OPTICS
Upgraded optical and observation systems.
REMOTELY CONTROLLED AA GUN
Original manually operated mount can be optionally replaced with remote control manipulator.
The T-72 SCARAB is deeply modernized version of well known and still widely used T-72 main battle tank. SCARAB is designed
for contemporary and assymetric conflicts and missions against enemy equipped with portable anti-tank weapons such
as RPGs or TOWs. Its enhanced crew protection, engine output and observation systems offer wider operational capabilities and longer life cycle. SCARAB presents an affordable solution both for government procurement and army maintenance agenda. We can also offer other modernization aspects per the customer's preference, including new engine type, new tracks, modern aiming devices, more areas covered with a reactive armour, meteo sensors, laser warning system, new fire-suppression system and more.
PARAMETERS

Weight
43 t
Crew
3

DIMENSIONS

Length
9,530 mm
Width
3,590 mm
Heigth
2,190 mm

ENGINE

Engine
V-84
Output
618 kW

MOBILITY

Top speed (on road)
60 km/h
Top speed (off road)
45 km/h
Cruising range
500 km
Fording depth (instant)
1.2 m
Gradient
30°
Side slope
25°
Vertical obstacle
0.85 m
Trench crossing
2.8 m

ARMAMENT

Main gun
125 mm 2A46 (39 rounds)
Coaxial machine gun
7.62 mm PKT (2,000 rounds)
AA machine gun
12.7 mm NSVT (300 rounds)